Grow your business by ensuring
you have accurate income statements
and balance sheets.
Dollars and Sense Bookeeping has been providing quality
bookkeeping and QB services to businesses since 2001.
Business owners and managers need
to focus on their core business.
Great leaders outsource those things that are not their strengths or just plain don't like to do. Why? You can then focus on what You, the business owner or manager does best. While you focus on the success of your business, accurate books help you make better decisions and measure results in a timely manner.
Why outsource bookkeeping to a professional?
Let your employees focus on the job you hired them to do! If your receptionist is also your bookkeeper, and the phone comes first, guess what the end result is? Your books deserve the attention of a professional. Accurate books make tax time less stressful.
"Cindy has been a real lifesaver for me. My prior bookkeeper had passed away suddenly and I had to find someone quickly.  Cindy stepped up, got my 2 quarters of payroll, sales tax, account reconciliation and more corrected and filed.  Her communication and dedication saved me a lot of stress and probably penalties.  She even got in touch with my accountant to make sure that my business books, taxes and everything else bookkeeping related was corrected.  I've been in business over 20 years and she is truly the best bookkeeper I've ever worked with."
- Diane B.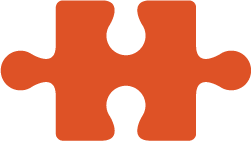 The Bureau of Labor Statistics state that 50% of new businesses survive 5 years or more. That means 50% fail.
According to those same statistics, only about 1/3 survive 10 years or more.
Survival rate of businesses utilizing accounting professionals: 85% (provided by accounting software provider).